Looking for pet-friendly apartments in East Bloomington, IL? Look no further than Arbors at Eastland Apartments! As one of the few pet-friendly communities, we proudly allow cats and dogs here.
Pet Policy
Pets may be dogs or cats but cannot be more than a total weight of 75 pounds per pet. We do not accept Pit Bull, German Shepherd, Rottweiler, Wolf Hybrid, Presa Canario, or any mix of these breeds. Property staff reserve the right to make the final determination as to dog breed.
No pets allowed on new carpet or carpet less than 2 years old, pets must be inoculated, proof of age, all deposits and fees must be paid on or before the date the resident takes possession of the apartment, and a lease addendum is to be completed and signed.
Pets allowed without deposits: small birds, turtles, hamsters, guinea pigs, fish aquariums that are 5 gallons or less. Deposits are required on large birds, including but not limited to: Parrots, Cockatiels, Sun Conures, or other birds often let out of cages.
We reserve the right to deny any pet application based on the breed, size, and/or behavior of the animal.
The following pets are not authorized: snakes, lizards, sugar gliders, flying squirrels, chinchillas, ferrets, reptiles, amphibians, rodents, or venomous animals of any kind.
Pet Fees
Non-refundable pet fee of $250 at move-in if the pet is over a year of age, $550 if under one year of age. The Pet fee is non-refundable and does not transfer from apartment to apartment.
Monthly pet fee of $25 per dog or cat. No more than 2 pets with a combined weight of 150 pounds are allowed in apartment homes, with no weight limit in townhomes.
For further details on our pet policy, please contact our office staff. Please bring your pet to the office for an "interview." We like to meet and get to know all our residents even our four-footed ones!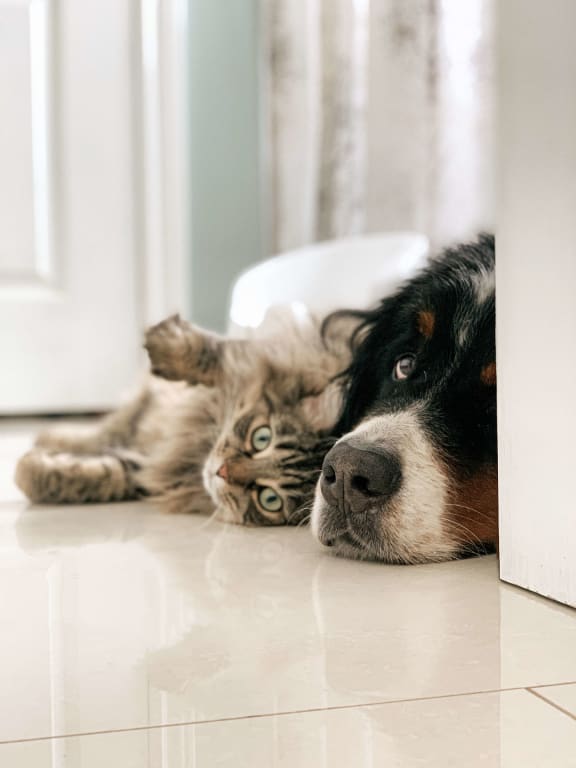 Testimonials
The staff here are extremely amazing people. They strive on making anyone that comes through their doors welcome and help in any way to get that person a place that they can call home. I was so pleased by everyone that works there. I highly recommend anyone who's looking for a place to live that you take a look at this place. I can't wait for the long memories I'm going to have living here.

- Google Review
Excellent customer service and prompt maintenance service!

- Google Review
The staff are sooo awesome!! Always soo helpful and considerate.

- Google Review